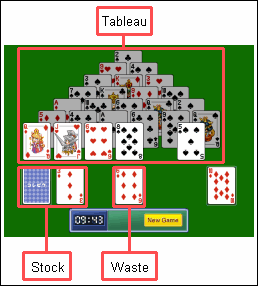 The objective of the game is to discard all cards.
Discard any pair of cards which total thirteen. Kings are worth thirteen and can be discarded singularly.
You cannot select a card which is covered by any other card.
Click on the stock to turn up one card. The previous card of the stock is moved to the waste and it is available for play.
There are two redeals.
Similar Games